Ford Tire Service near Cherry Hill, NJ

Ford Tire Service near Cherry Hill, NJ
Have you noticed a change in the performance of your Ford truck or SUV? It might be time to get new tires. Tires are not just essential for safety, but they can also impact gas mileage and drive quality. Whether you think you need new tires, a tire rotation, wheel alignment or balancing, the outstanding service team at our Ford dealership near Cherry Hill is here to help. Reach out to us today to schedule an appointment!

Do I Need New Tires?
Not sure if you need new tires? There are a few tell-tale signs that it's time to put a new set of tires on your Ford F-150 or Escape SUV. The first is if you noticed sliding, skidding or less than optimal handling. Run a "Penny Test" on the tread depth of your tires to determine if your tires have enough tread to properly make contact with the road. Bald tires can be dangerous, as they result in poor traction and loss of control. Another sign you need new tires is if you notice low tire pressure. Whether you get a flat tire or you notice the Tire Pressure Monitoring System (TPMS) light come on in the dashboard, these are indicators that your tires need maintenance. Sometimes, if your tires are punctured you can patch the hole and get many more miles out of the tires. Sometimes, however, depending on where the puncture is located, you have to replace the tire. Contact the Medford Ford service center, and our team of professionals can help you evaluate what your Ford needs and answer any questions you have about Ford tire service.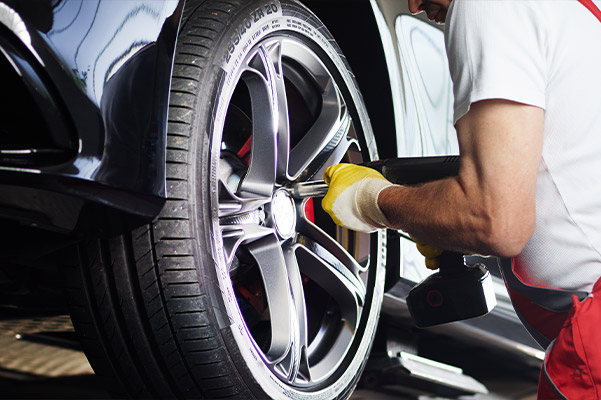 Does My Ford Need a Tire Rotation?
It's recommended that you rotate your tires every 6,000 miles or so to ensure your tires wear evenly. This helps your tires last much longer, and also prevents wear and tear on other components of your vehicle. Scheduling routine tire maintenance on your Ford is a great idea, and it's best to schedule maintenance before you notice an issue with your tires or vehicle's handling. Some indicators that it's time to rotate your tires include:
Uneven wear of tire tread or wearing out of the tire side wall
Poor handling, traction and braking due to bald tires
Rough ride due to wear and tear of other components from uneven tire tread and inflation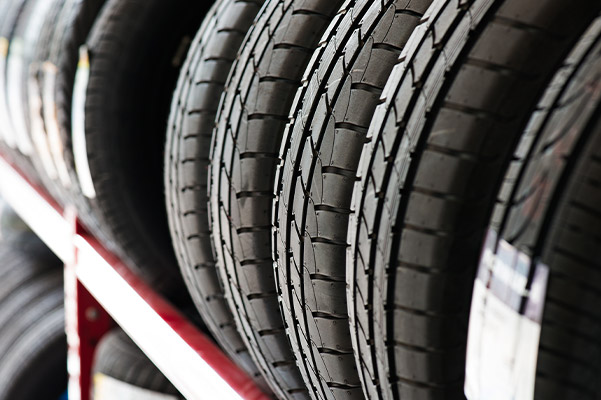 Wheel Alignment near Cherry Hill, NJ
Many people are curious about what a wheel alignment actually does, and it's a great question! Wheel alignments are essential for ensuring the tire tread angles are properly meeting the road. Oftentimes when you get new tires, you will also have them balanced and a wheel alignment performed to help with tire longevity and performance quality. If you notice your vehicle drifts or pulls to one side more than the other, or you don't have great control of your vehicle, a simple fix may be a wheel alignment. Whether you drive an older Ford Explorer or a new F-250, you can schedule tire service nearby easily. Visit Medford Ford and our team will take care of everything.